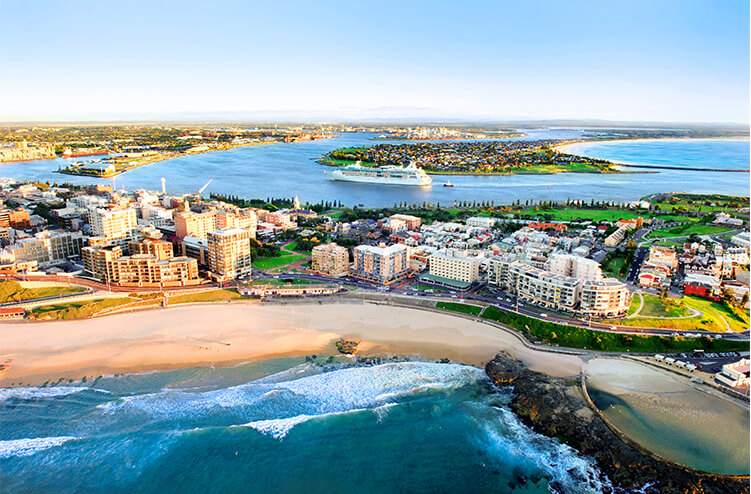 Digital Print Services Officer (Internal Only)
Job No: CN2155
Location: Newcastle, NSW
Utilise your digital printing knowledge and well-developed customer service skills in this exciting role.
Fixed-term, part-time opportunity - 35 hours per fortnight to 30 June 2020.
City of Newcastle (CN) is seeking a knowledgeable Digital Print Services Officer to assist in the provision of high-quality, cost effective and timely printing services to CN's internal service units as well as external customers.
In this role you will provide high quality customer service and will be responsible for the operation and maintenance of printing equipment including, but not limited to, a high-speed black and white printer, two full colour digital printers, electric guillotine, laminating unit and a binder. In addition to the technical knowledge required to operate this equipment, as the successful candidate you will have advanced skills in Acrobat, InDesign, Pagemaker, and Publisher and will have proficiency in Microsoft Word and Excel.
Other responsibilities will include assisting in the preparation of an accurate monthly production report for management, providing technical advise to customers, ensuring accurate costing and scheduling of individual jobs, and prioritisation of jobs to meet customer deadlines.
At CN our people are valued and have access to a range of benefits that help balance life at work and at home. These include flexible working arrangements, professional development opportunities and health and wellbeing programs.
To be successful in this job you will have:
Essential
Knowledge and understanding of printing processes and technologies.
Experience working in a printing and publishing environment.
Advanced computer skills in Acrobat, InDesign, PageMaker and Publisher.
Ability to provide accurate and clear technical desktop publishing and printing advice.
Demonstrated ability to plan, organise and prioritise work to deliver on strict timeframes and deadlines.
Well-developed customer service and communication skills.
Ability to maintain confidentiality regarding highly sensitive materials being printed.
Proficiency in the use of Microsoft Excel and Word.
Ability to work in an evolving technology environment.
Desirable
Experience in the maintenance of high-performance printers and copier equipment.
Good understanding of Council's structure and procedures.
Knowledge of WHS policies and practices.
Sound like the perfect job for you? Apply Now!
City of Newcastle proudly promotes the principles of Equal Employment Opportunity and fosters a culture of diversity to represent the community of our Local Government Area.
All candidates will be assessed against the selection criteria outlined in the position description. Suitable candidates may be placed on an eligibility list for future identical positions for a period of 12 months.
You must have the right to live and work in Australia to apply for this job.
To view the full position description please click here.
Application Closing Date: 19 December 2019.
Please note, shortlisting and interviews for this vacancy will not occur until the New Year.
Remuneration: $32,485.98 9.5% Superannuation per annum for a 35-hour fortnight.
Contact: Deborah Moldrich - Manager, Customer Experience – 02 4974 2068.