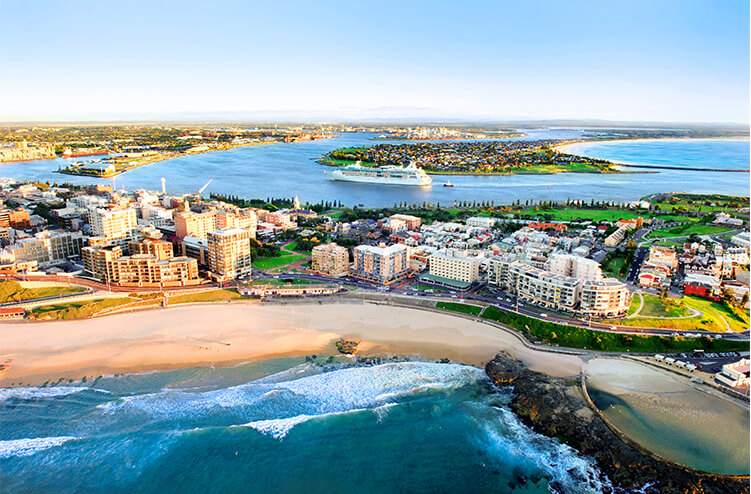 Early Childhood Teacher (Assistant Centre Director)
Job No: CN2170
Location: Newcastle, NSW
Exciting opportunity for a passionate leader to champion education programs across our Beresfield Community Children's Education Centre.
Permanent, full-time role opportunity.
City of Newcastle (CN) is seeking a passionate Early Childhood Teacher (Assistant Centre Director) to support the Director in the management of our Beresfield Community Children's Education Centre. At the centre we strive to provide a space which respects and nurtures the uniqueness and potential of each child. We actively promote the early years as a time of discovery, exploration, and the development of skills which will be drawn upon in all stages of life.
In this role you will champion and lead the education program across the service as the centre's Education Leader, providing mentorship and support to the Education Team with a vision towards exceeding the National Quality Framework outcomes and the Early Years Learning Framework.
Key responsibilities include, but are not limited to, planning and implementing well-structured, age-appropriate learning goals and teaching programs that engage children and promote learning; establishing and maintaining respectful collaborative partnerships with families; evaluating personal teaching and learning programs using evidence to inform planning and to achieve meaningful experiences and continual quality improvement; assisting the Director with rostering, training, recruitment, and performance appraisals; and fulfilling the duties and responsibilities of the Director position in their absence.
At CN our people are valued and have access to a range of benefits that help balance life at work and at home. These include flexible working arrangements, professional development opportunities and health and wellbeing programs.
To be successful in this job you will have:
Essential
Hold a Bachelor or Master of Education (Early Childhood) as recognised by ACECQA, paired with all of the following:
First Aid, Asthma, Anaphylaxis Certificates
Current Working with Children Check
CHCCHILD1C (Identify and Respond to Children and Young People at Risk)
Demonstrated experience in championing and leading an Education Program in childcare / the Education Sector.
Strong ability (and demonstrated experience in delivering outcomes) in the development and delivery of well-structured age-appropriate learning goals and teaching programs that engage children and promote learning.
Experience within the Early Education sector at a Senior level or in a leadership position, and the ability and skills to be the Certified Supervisor and in charge of the day to day service.
A strong ability and demonstrated experience in inspiring, motivating and maintaining a positive culture within a team.
Excellent written and verbal communication skills including demonstrated mediation and negotiation abilities.
Demonstrated experience in establishing and maintaining respectful collaborative partnerships with families.
Demonstrated ability to make, record and explain objective observations of children and high-level skills in interacting with children to guide children's behaviour positively.
Ability to design appropriate physical environments using a variety of materials to enhance children's learning.
Objective observation skills to maintain a safe environment.
Knowledge of current childcare regulations and the National Quality Framework.
Desirable
Capacity to implement changes to reflect new initiatives in the Early Education sector.
Experience with an IT interactive program for Early Education.
Knowledge and practice of a second language.
Sound like the perfect job for you? Apply Now!
City of Newcastle proudly promotes the principles of Equal Employment Opportunity and fosters a culture of diversity to represent the community of our Local Government Area.
All candidates will be assessed against the selection criteria outlined in the position description. Suitable candidates may be placed on an eligibility list for future identical positions for a period of 12 months.
You must have the right to live and work in Australia to apply for this job.
To view the full position description please click here.
Application Closing Date: Sunday, February 2 2020.
Remuneration: $77,194 + 9.5% Superannuation per annum for a 35-hour week.
Contact: Jacqueline Mills – Director – Beresfield Childcare Centre – 02 4974 2212
The NSW Child Protection (Prohibited Employment) Act 1998 makes it an offence for a person convicted of a serious sex offence, or a Registrable Person under the Child Protection (Offenders Registration) Act 2000 to apply for these positions. Relevant criminal, Working With Children and prior employment checks, including relevant disciplinary proceedings, will be conducted on recommended candidates.